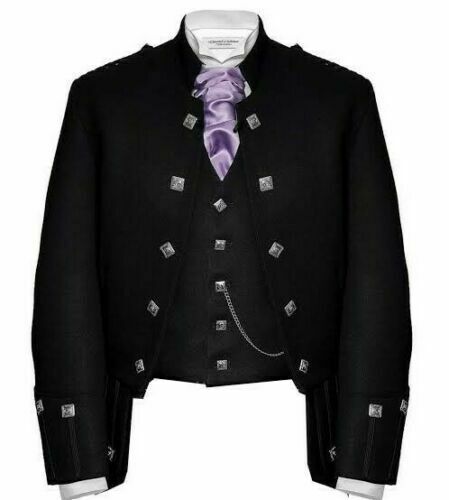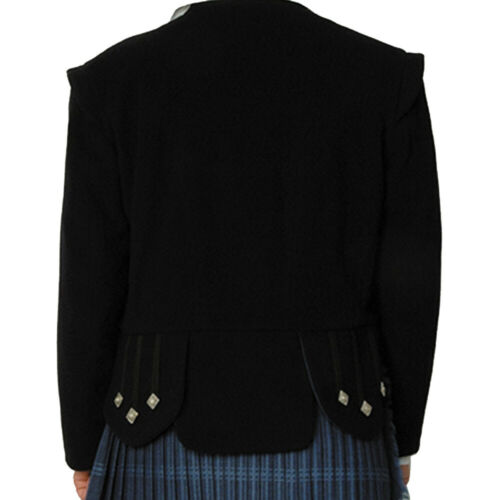 Scottish Sheriffmuir Doublet Kilt Jacket
€450.00
Description
Reviews (0)
Size Guide
Description
Scottish Sheriffmuir Doublet Kilt Jacket With Waist Coat
Need to rock a kilt? What form of Sheriffmuir is best to place on with it? Will sheriffmuir Kilt jacket go along with the highland get dressed? It's miles pretty hard to navigate the arena of kilt jackets as there are numerous types of doublets and jackets that may be worn with the highland get dressed.
However the fashion of jacket to wear relies upon upon the formality of the event. you can't put on a sports sports jacket with a kilt on formal activities which incorporates highland video games or weddings. Scottish Kilt jackets cannot be worn with trousers or pants. you can only placed on them with a kilt.
Are you seeking out a stunning opportunity to the conventional prince charlie style jacket, then not anything is higher than sheriffmuir doublet. it's miles constituted of Serge Wool material and has a mandarin collar with hastes that hangs down around the bottom. it is worn closed on the neck and opens at the lowest.
Sheriffmuir doublet jacket is the natural depiction of the traditional style apparel and is worn usually with a excessive waistcoat, a jabot, or cravat.
If you have determined to wear a doublet at a few formal occasion, then take into account that the formal varieties of doublets appearance excellent with a cravat or jabot. but, the law doublet appears splendid with a bow tie. so, make certain you do the proper type of styling on every occasion you wear a doublet.
Product Specifications:
Sheriffmuir Doublet Jacket is without a doubt a traditional piece of night time put on that is generally worn on very formal events. It comes with 2 inches collar and thistle buttons on each side of the jacket. Also, it comes with a 5 button vest. There are ten vibrant silver buttons at the front which are also used for fastening. Sheriffmuir doublet functions traditional sleeves, and there are three thistle buttons on the cuffs.
CUSTOM SIZE JACKET GUIDE
1- Chest
Lift your arms and wrap the tape measure around your chest at the widest point. Put your arms down. Stand tall and "at ease." Do not over inflate your chest. Just stand and breathe normally.  Measure loosely around the chest at underarm height while wearing a t-shirt.
2- Waist
Measure loosely around your "True Waist" at your naval while dressed in a shirt.
3- Shoulder to shoulder
Put on a well-fitting suit jacket. Keep your arms at your side. Measure from shoulder joint till the end where other shoulder body ends.
4- Sleeve Length
Put on a well-fitting suit jacket. Keep your arms at your side. Measure from the shoulder seam (the top of the sleeve where it meets the jacket body) to the cuff. If you do not have a suit jacket, measure from the edge of the shoulder, down your arm to where you'd like the sleeve to end. Typically, jacket sleeves end 1.5" to 2" above the base knuckle of the thumb, breaking at the wrist or slightly lower. Roughly 1/4" to 1/2" of shirt sleeve should show below the cuff of the jacket.
5- Back length
Stand straight and ask your partner to measure your body from the back side, it will be from the end of your collar till your waist point. Don't include lapels in case of prince charlie jacket we will include it following coat length.