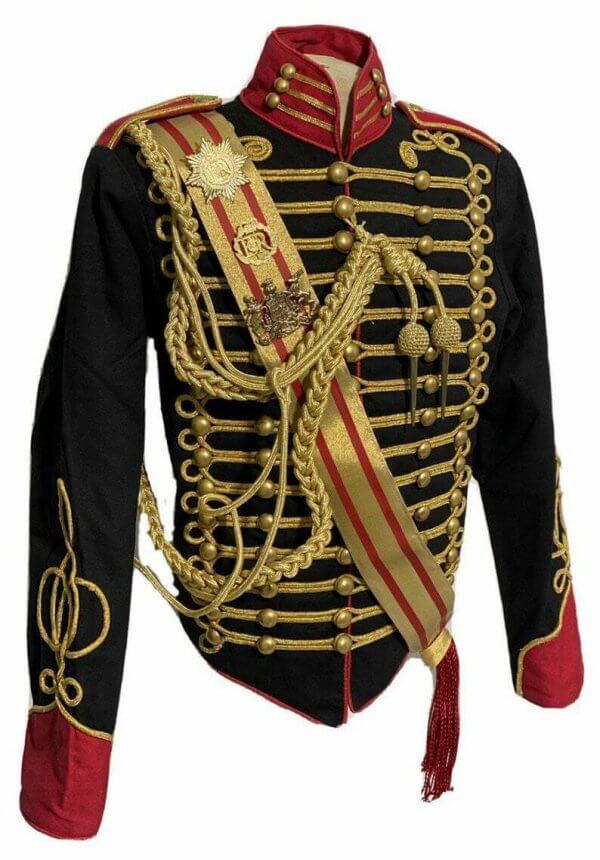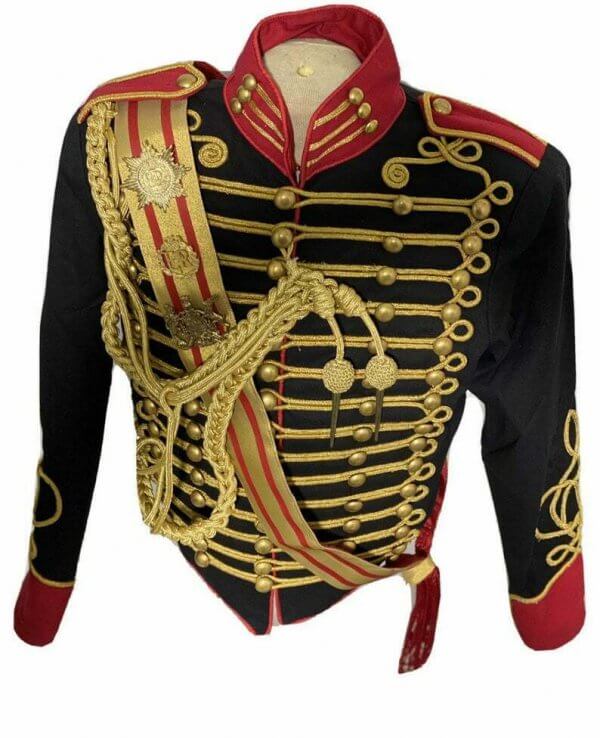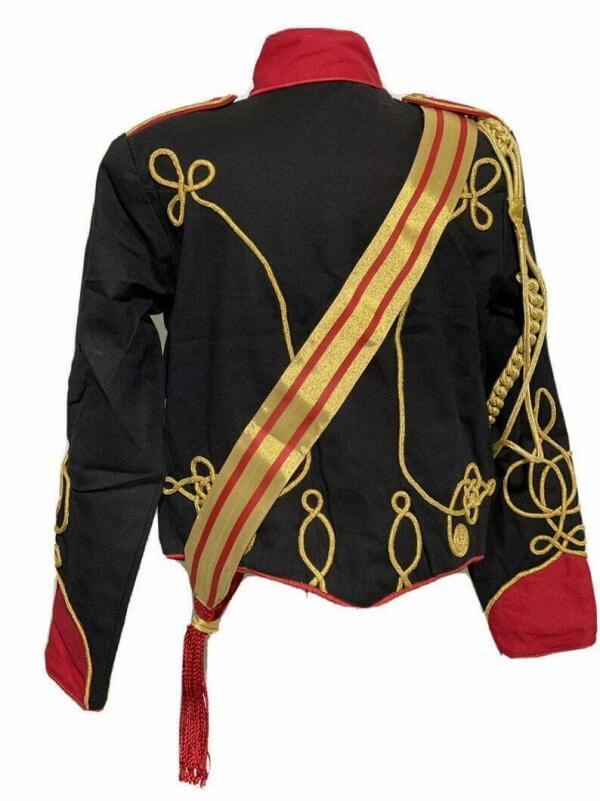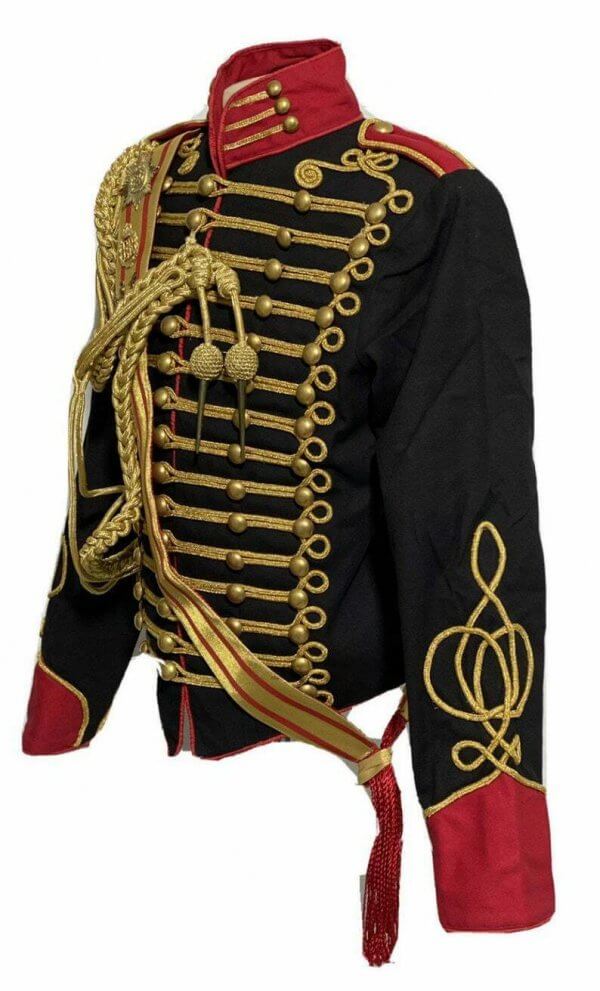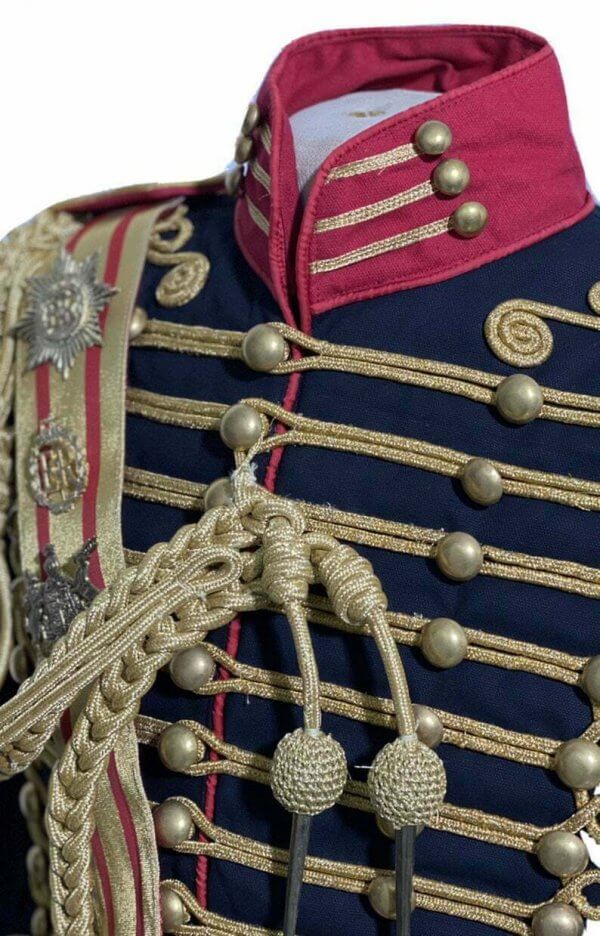 New 5 pcs men's Black Jacket Ceremonial Hussar Officers with Aiguillette
€450.00
Description
Reviews (1)
Size Guide
Description
New 5 pcs men's Black Jacket Ceremonial Hussar Officers with Aiguillette
New 5 pcs men's Jacket Ceremonial Hussar Officers with Aiguillette and Cross chest sash and 3 badges made to measure with worldwide shipping.
Item specification
Army Military Officers Jacket In Black Heavy Cotton With Black/ red with gold Cord Braiding at Front and Cuffs with 4 other Accessories.
1) Gold Cord right Shoulder Full-Length Aiguillette
2) Cross chest Sash
3) 3 x badges on cross-chest ( package separately)
This is a Heavy Cotton Jacket.
It has brass buttons and gold Braiding on the chest area and a cuff of sleeves.
Please refer to the photos.
This Tail Coat is Available in 2?
CUSTOM SIZE JACKET GUIDE
1- Chest
Lift your arms and wrap the tape measure around your chest at the widest point. Put your arms down. Stand tall and "at ease." Do not over inflate your chest. Just stand and breathe normally.  Measure loosely around the chest at underarm height while wearing a t-shirt.
2- Waist
Measure loosely around your "True Waist" at your naval while dressed in a shirt.
3- Shoulder to shoulder
Put on a well-fitting suit jacket. Keep your arms at your side. Measure from shoulder joint till the end where other shoulder body ends.
4- Sleeve Length
Put on a well-fitting suit jacket. Keep your arms at your side. Measure from the shoulder seam (the top of the sleeve where it meets the jacket body) to the cuff. If you do not have a suit jacket, measure from the edge of the shoulder, down your arm to where you'd like the sleeve to end. Typically, jacket sleeves end 1.5" to 2" above the base knuckle of the thumb, breaking at the wrist or slightly lower. Roughly 1/4" to 1/2" of shirt sleeve should show below the cuff of the jacket.
5- Back length
Stand straight and ask your partner to measure your body from the back side, it will be from the end of your collar till your waist point. Don't include lapels in case of prince charlie jacket we will include it following coat length.