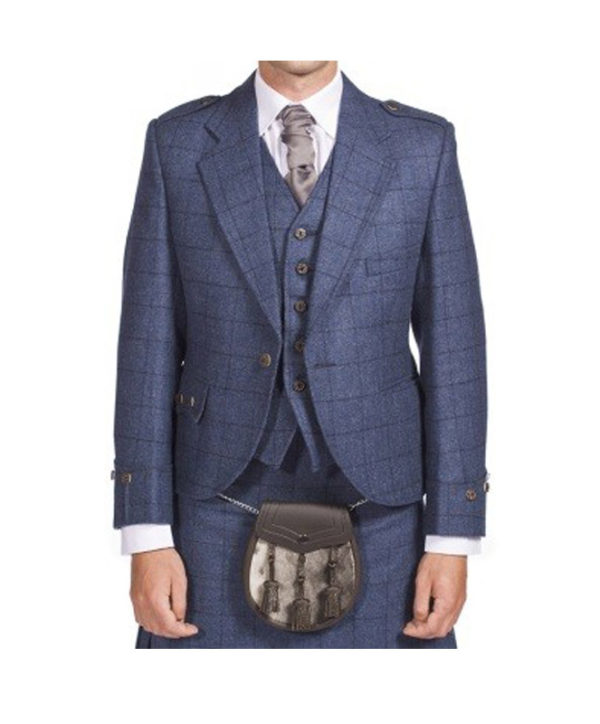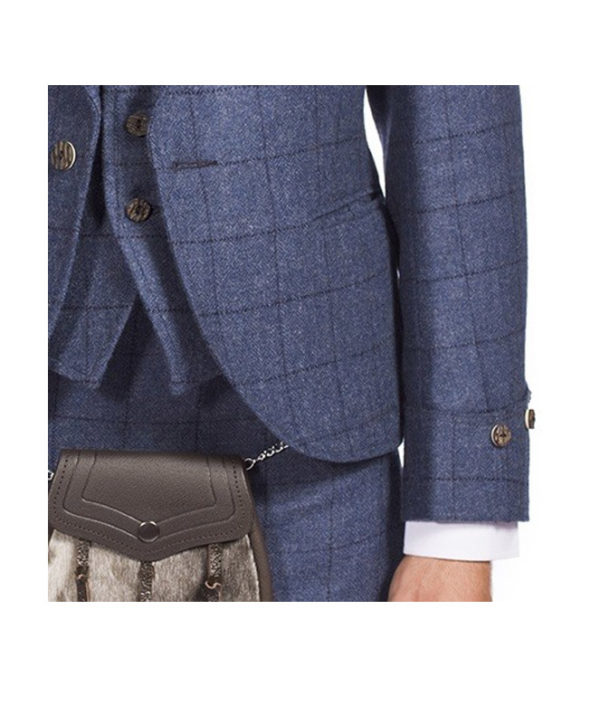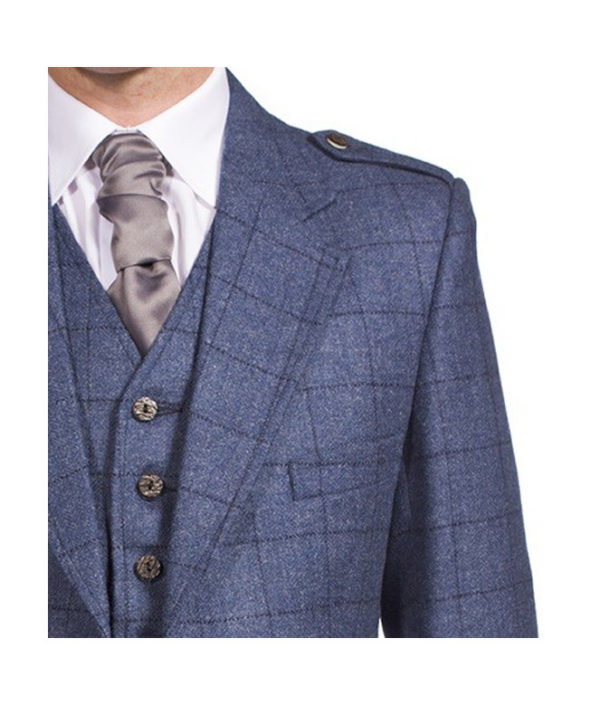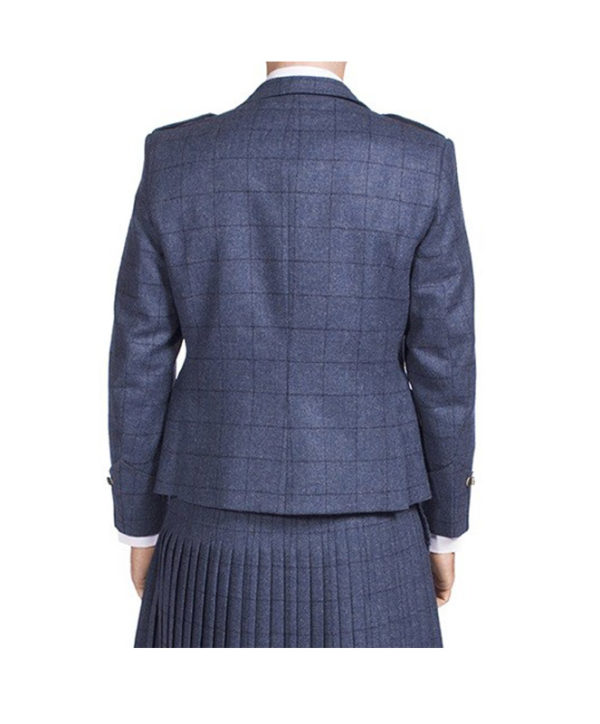 Luxury Argyle Tweed Kilt Jacket & 5 Button Waistcoat
€300.00
Description
Reviews (5)
Size Guide
Description
Luxury Argyle Tweed Kilt Jacket & 5 Button Waistcoat
This luxury hand made tweed Argyle kilt jacket is a truly stunning piece of craftsmanship. The finest 100% wool woven tweed fabric is chosen to create this unique jacket. Featuring pin tuck epaulettes, 3 button cuffs and 3 button pocket flaps. Each jacket is carefully hand made to the highest standards possible by one of Scotland's most respected kilt jacket tailors. A full two and three quarter yards of the finest woven tweed fabric goes into creating one of these master pieces. This unique Argyle jacket is best worn open with your kilt and a belt, the 5 button waist coat gives it a modern look. You can dress it up for those formal occasions with a wing collar shirt, or wear a standard collar shirt for a more relaxed look. Material type: 16,oz weight woven tweed. Jacket shown is Cheviot Flint-stone Midnight Tweed. As this is a hand made item that is made to each individual customer's precise measurements it will take between 5-7 weeks to complete. This includes cutting the cloth, hand stitching and finishing.
Measurement Note:
When measuring for your jacket and waistcoat please allow at least 1″ or 2″ give for comfort and movement. For example if you measure as a snug 38″ chest order a 40″ jacket. The additional size will allow for comfortable body movement when wearing the jacket and waistcoat. Ensure your measurements are accurate re-measure at least twice! If possible get a tailor or seamstress to measure you up.
Note :- Accessories are not included in this price. ( Bag, Belt, Badges)
CUSTOM SIZE JACKET GUIDE
1- Chest
Lift your arms and wrap the tape measure around your chest at the widest point. Put your arms down. Stand tall and "at ease." Do not over inflate your chest. Just stand and breathe normally.  Measure loosely around the chest at underarm height while wearing a t-shirt.
2- Waist
Measure loosely around your "True Waist" at your naval while dressed in a shirt.
3- Shoulder to shoulder
Put on a well-fitting suit jacket. Keep your arms at your side. Measure from shoulder joint till the end where other shoulder body ends.
4- Sleeve Length
Put on a well-fitting suit jacket. Keep your arms at your side. Measure from the shoulder seam (the top of the sleeve where it meets the jacket body) to the cuff. If you do not have a suit jacket, measure from the edge of the shoulder, down your arm to where you'd like the sleeve to end. Typically, jacket sleeves end 1.5" to 2" above the base knuckle of the thumb, breaking at the wrist or slightly lower. Roughly 1/4" to 1/2" of shirt sleeve should show below the cuff of the jacket.
5- Back length
Stand straight and ask your partner to measure your body from the back side, it will be from the end of your collar till your waist point. Don't include lapels in case of prince charlie jacket we will include it following coat length.