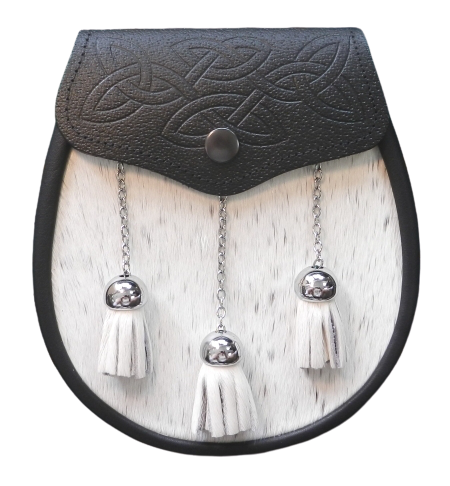 APL Semi-Dress Budget Sporran
€80.00
Description
APL Semi-Dress Budget Sporran
For our budget-minded customers, we now offer an economical semi-dress sporran AND it's Made in Scotland.   It's made from real leather and cow skin and features an interlinked design on the flap. It opens to a full pouch.
You will not find better quality at this price.
Sporran strap not included.